18th September Sweepstakes Day
National Championship Show 19-20th September 2012

Meet Our Judges
About our National Judge - Mrs Lorraine Palmer (Robraine) UK
I have been in the breed since 1984 with the purchase of "Desmond" my first cocker a blue roan and tan of Hendell/Lochranza breeding. As is always the case someone said he was good enough to show I did and was bitten. Desmond was way too intelligent to spend his time hanging around a ring somewhere in a field being of the mind that time away from home was time wasted.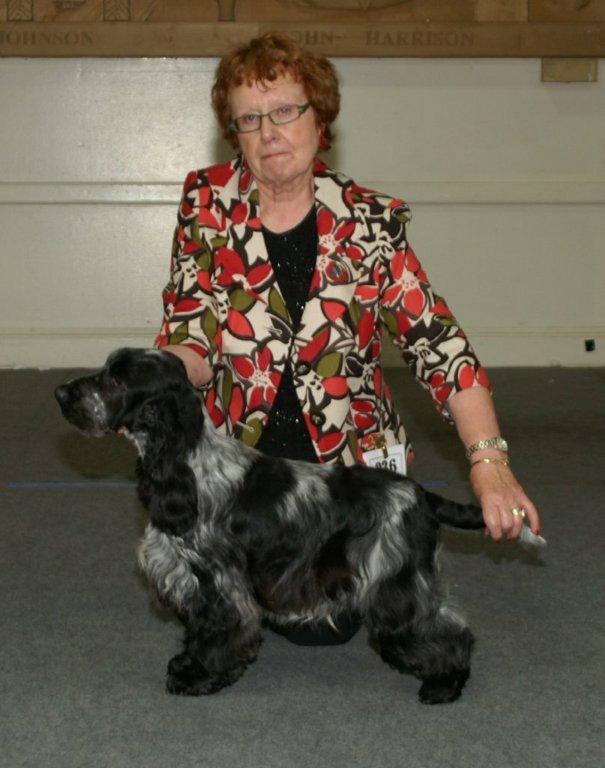 My next dog was a far better prospect a black dog purchased from Annie Webster (Asquanne) named Asquannes Gordarno. With Ryan we together learned the art of handling and I the art of presentation, blacks being good to start with mistakes don't show so much! On our first trip to Crufts Ryan won Reserve is a huge graduate dog class under the late Kay Holmes. Well and truly hooked, however due to work commitments for a few years I exhibited bought in black males with increasing success. In 1992 having purchased my first bitch I bred the first of only 17 litters born at Robraine in 26 years, something I am proud of never breeding save for when I wished a new puppy to show. Over the subsequent years I bred and exhibited a line of elegant black or golden bitches always aiming to improve as each litter was born. I cracked it in 2001in breeding Robraine Rahanna who won 11 Challenge Certificates during her spectacular career culminating in 2004 with the Bitch CC and BOB at Crufts. It was the highlight of my life in cockers representing my chosen breed in the group ring. "Wispa" was retired after her triumph and now lives a life of bliss in the Yorkshire dales along with her litter brother, swimming in the river, walking in the dales and hanging out in a beautiful part of England.
As is often the case when one stunner is born along comes another in the shape of Am Ch Robraine Tendulkar an outstanding typy red male. Teddy was exported to the USA to live with Elizabeth Neff (Dragonstar), he returned to the UK for a while where he won a CC and left some of himself in the form of frozen semen for my future use. I added Liz Neff to my Affix a couple of years ago in appreciation of what she had achieved with Teddy and his progeny. I had endeavoured to maintain two separate but similar in type bitch lines over the years and in 2007 the time was right to cross those lines, using semen from Teddy on a golden daughter of Rahanna resulting in the golden dog Sh Ch Robraine Sulamani JW who gained his title last year.
Four years ago I decided to go over to the dark side and purchased a blue roan bitch of BItcon/Yunbeai breeding, having pestered Moray Armstrong for quite a while he gave in the result being Ellgars Bitconfused at Robraine JW . Lavinia is different and then some, a diva who just loves to show off. Her first litter was quite a gamble as I imported frozen semen from Bonnie Threlfall's great Am Ch Edgewood Vendetta ECM resulting in the dog Robraine Stars and Stripes (what else?) Denny is all that I wished for from such a mating and has the advantage of being PRA and FN clear by parentage, he is winning well in puppy. Not wishing to waste space in the contained I also imported semen from a black and white ticked dog Am Ch McMurph's Flyer a son of the famous Am Ch Brasswind's Ego Trip ECM, a litter Lavinia/Flyer being my project for 2010/11.
I judged my first open show in 1990 and was voted onto the A3 List of Judges considered competent to award the Kennel Club's Challenge Certificates in 1999. My first appointedment at CC level was in 2003 and I have awarded Challenge Certificates on 3 occasions, each time both sexes, latterly in 2009. I judged the breed in the USA in 2006. My name is included on the Kennel Club's A1List of judges of the Cocker spaniel
I continue to exhibit on a regular basis and am on the committees of 2 Breed Clubs as well as holding the position of Treasurer and Judges List Co-ordinator for the Cocker Spaniel Breed Council.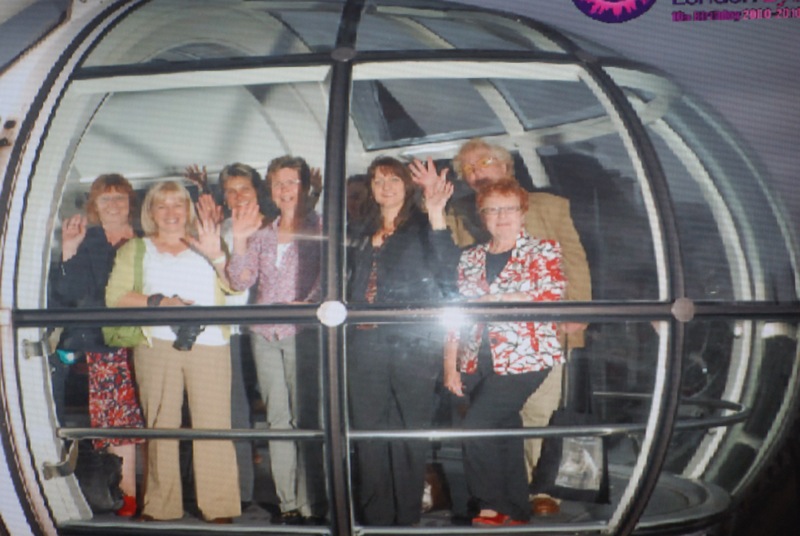 Lorraine Palmer (Robraine)
About our Sweepstakes Judge - Petra Junehall (Sweden)
My name is Petra Junehall and I'm a FCI judge since 1995. I'm judging all breeds in Group 2 (working), and most of the breeds in Group 1(herding). Cocker Spaniels and Kooijkerhound in Group 8 (gundogs). In Group5(spitz) Mexican hairless all sizes, Thai Ridgeback and American Akita. I breed myself Leonberger and Cocker Spaniels since 1982, with the affix "Dragongarden". I have been judging in the entire Europa and Russia about 50 times and in USA and Canada 5 times. During the years I have had the honour to judge many Club shows all over the world, for instance Leonberger, Bernese Mountaindogs and Rottweilers.