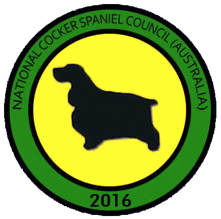 The 17th National Cocker Spaniel Championship Show will be hosted by The Cocker Spaniel Society of NSW Inc. on 28th and 29th May 2016. The venue for the show is the Hawkesbury Racecourse at Clarendon (near Windsor) in Sydney's west. Our Club sincerely hopes that you will attend and enjoy the event.

Our aim is to provide not only a great show but a social event for Cocker Spaniel owners and breeders to get together, enjoy each other's company, showcase our dogs and share information.

Our venue was chosen so as to maximize cover for the ring and exhibitors. In addition, a motel on the grounds, plenty of parking, food and beverages available locally and easy location made HRC an obvious choice.

An information booklet has been prepared which contains information about the venue, accommodation and many other things to help interested exhibitors plan for a successful time while attending the National. A copy of the information booklet can be downloaded from our DOWNLOADS page or send an email to Garry Douglas (bathgate@iprimus.com.au) to request to be added to the email list to receive updates. The booklet is also available on our facebook page.

Our judge for the National is Ms Sarah Amos-Jones (Cassom Cocker Spaniels)

We look forward to seeing you all at the show.



&nbsp&nbsp&nbsp